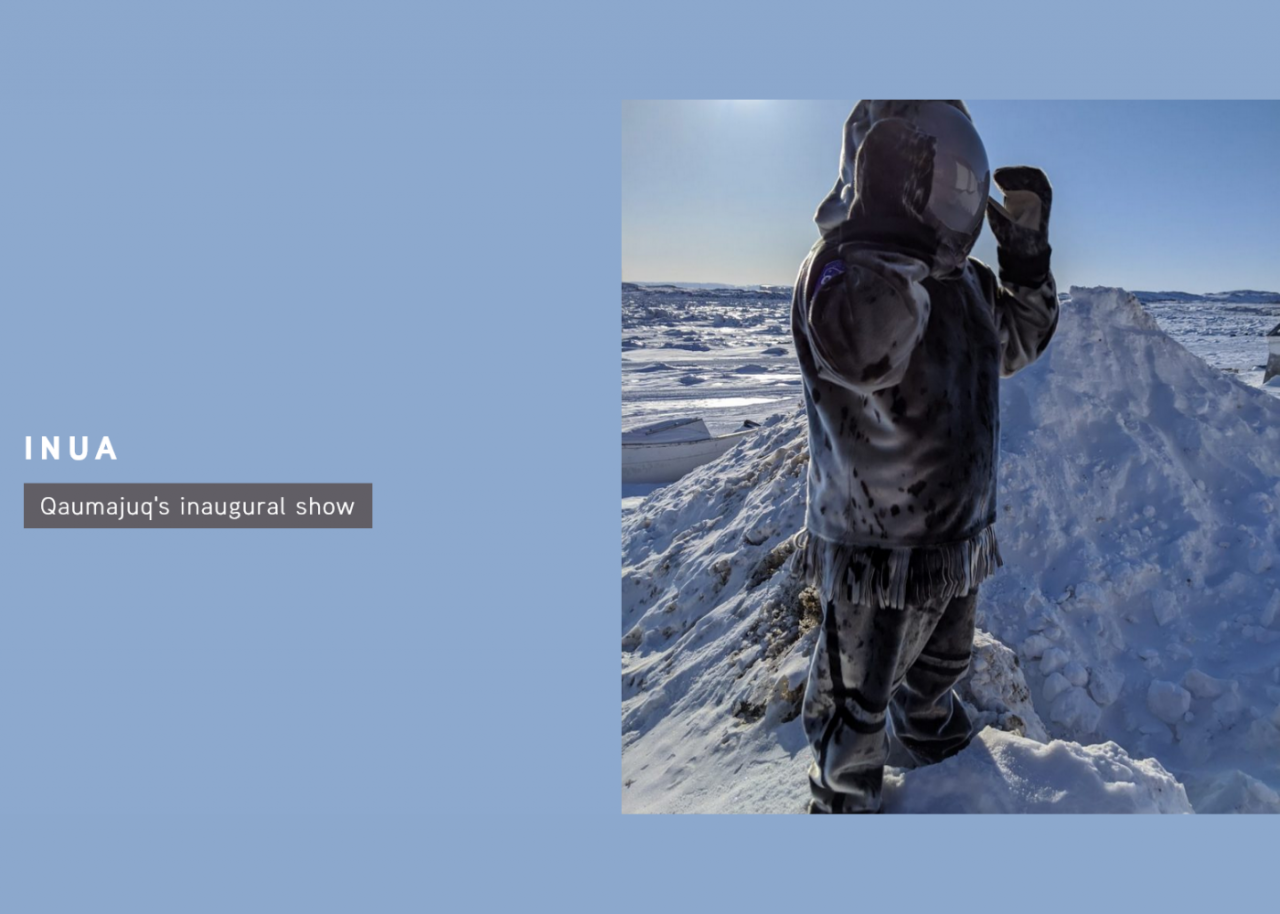 Exhibition
1 Mar 2022 - 28 Feb 2023
300 Memorial Blvd.
INUA
"INUA" is the inaugural exhibition of Qaumajuq, the new Inuit art centre at the Winnipeg Art Gallery.
"INUA" is a dynamic integration of old, modern and contemporary works with innovative programming that weaves stories together.
"INUA" has two meanings:
• Spirit or life force in many dialects across the Arctic
• Acronym for Inuit Nunangat Ungammuaktut Atautikkut or 'Inuit Moving Forward Together,' reflecting the curators vision for Qaumajuq as a site where Inuit from throughout Inuit Nunangat can, together, collectively gather, share, be inspired by previous generations, and create new pathways forward in Inuit art.
"INUA" brings together work created by over 90 Inuit artists from across the northern Canada, as well as some living in the urban South. The exhibition also features a selection of works by circumpolar Indigenous colleagues and, in some cases, collaborators from areas such as Alaska and Greenland. INUA also celebrates the past work of Inuit artists, who have always embraced the future, drawn from existing collections.
This exhibition is curated by an all-Inuit team representing the four regions of Inuit Nunangat, the homeland of Inuit in Canada including AUArts Alum Kablusiak, BFA '16, Drawing.