ALUMNI DISCOVERY INITIATIVE, INTERVIEW BY MARISSA GRUENKE, 2016
BACHELOR OF FINE ART IN PAINTING, 1993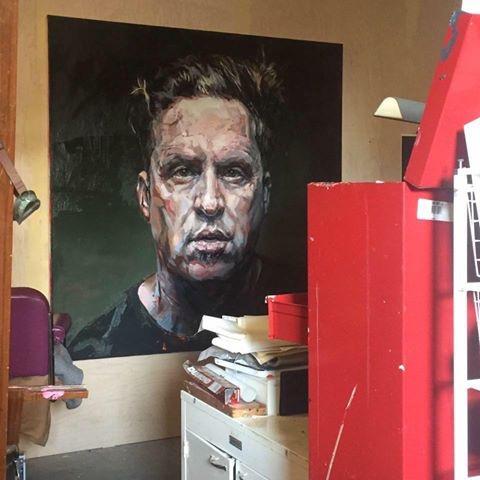 Marissa Gruenke: When did you graduate ACAD? What was your major?
Aaron Sidorenko: I graduated from ACAD in 1993 with Bachelor of Fine Art in painting.
GRUENKE: What is your current employment?
SIDORENKO: I am currently a full-time painter and curator. I've put two figurative shows together at the Christine Klassen Gallery in Calgary.
GRUENKE: A lot of graduates use the ACAD degree as a creative stepping stone. How has what you do evolved since graduation? How did your education at ACAD direct your career?
SIDORENKO: Every ten years, 120 000 fine arts students graduate in North America, and only five per cent still practice art within five years. Of that five per cent, only one per cent make a living from their art practice, so I think that art school is a bit misleading in that way. I began art school when I was twenty-eight years old, so I had the benefit of knowing myself and about life outside of art school. ACAD was full of like-minded people making art all day, but that doesn't really happen after graduation. You have to hustle and shake hands to get yourself out there, and although things are a bit different with the internet since anyone can show their art online now, the statistics are still daunting. ACAD helped me focus on why I was doing things in my art, and less on how I was doing them.
My education at ACAD directed my career by helping me to network and discover other local creative individuals. It also helped me with my ambitions in that it broke me down and built me back up again, like a positive cult, in a way.
GRUENKE: What insights did your four years at ACAD give you when looking at things? Why does what you learned at ACAD matter?
SIDORENKO:  ACAD is an institution of learning, and there is no such thing as bad knowledge or too much knowledge. Unlike other university programs, what ACAD teaches is not a matter of knowing that two plus two equals four or that you can retain something that you've been taught or shown. It is about looking within yourself and learning. Artists have an inept, intrinsic curiosity that lasts for their lifetime and that they are always chasing, and school helps discover the realization of something.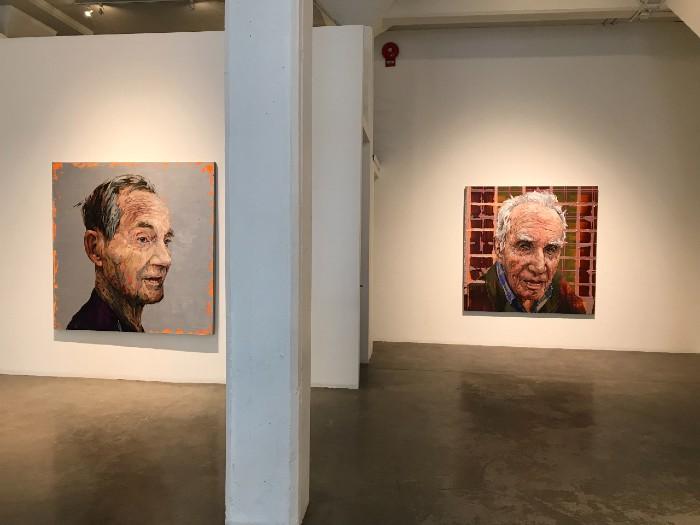 I also had world-class, influential artists shown to me which was valuable since art makes the news more in other parts of the world. Also, without the liberal studies classes, I would have never really studied to the degree and depth that I did. At ACAD, you are not "institutionalized" like some believe. You have conversations in a classroom environment where you form your own opinions.
GRUENKE: What would you like to be recognized for?
SIDORENKO: I would like to be recognized for sincerity and vulnerability in my work. One thing ACAD doesn't do too much is champion others, so I enjoy tooting other people's horns. Curating is hard work since people are surrounded by others doing them a disservice by telling them that their work is good, when in reality they should stop or change what they are doing to be successful. The ultimate compliment is when a stranger who has no connection to you personally purchases your work.
GRUENKE: After graduation, what obstacles did you encounter and how did you overcome them?
SIDORENKO: An obstacle in the fine arts field is finding the time to learn, practice, do, and be at events that relate to your practice. Finding opportunities is also a hurdle, but there is nothing stopping you from making your own opportunities, there is no secret or conspiracy to becoming successful. When people buy art, they are sponsoring the artist to make more of that art. Just be a sponge and absorb everything, take it all in.
GRUENKE: How could you imagine ACAD supporting our alumni?
SIDORENKO: ACAD could have alumni shows. They could also host alumni talks, even weekly since the lecture hall is there to use.
GRUENKE: What was your time at ACAD like?
SIDORENKO: My time at ACAD was great. I had eyes for painting, my father attended ACAD in the 60's and resented us children a bit for making it harder for him to do his art, and although I used that as fuel to not be like him, it still influenced me in art.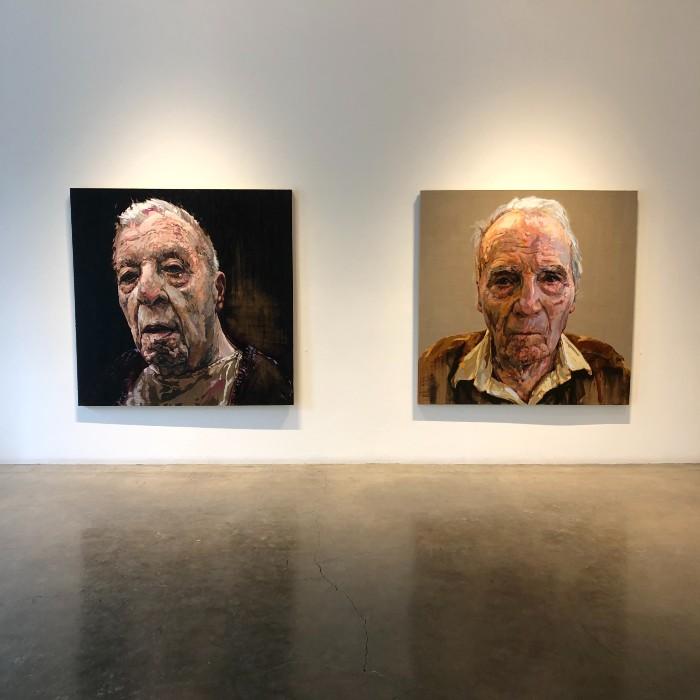 GRUENKE: What do you feel is the role of ACAD and our alumni in shaping our cultural and economic prosperity?
SIDORENKO: Artists are supposed to think outside of the box, and sometimes they put themselves in a different box of building their CV and website, so hopefully they can go beyond those boxes and show the potential of humanity. They can also look at what humans can do with technology: we need cultural parameters around when and where to use it so that we're not in front of screens all day. Artists can help show how technology can be used for good, not evil.
GRUENKE: Where does art fit into your future?
SIDORENKO: When I'm done painting, I hope to retire and paint. Painting isn't work or play for me, it's a third, undefined, just as equal part of my life. Society does not need art, we need food and shelter, but we exist with meaning when we have art. I drew, I started painting at ACAD, and I think that painting is putting it all there and digging out of problems.
Connect