Hire from AUArts
Add creative muscle to your roster with our flexible work programs for AUArts students!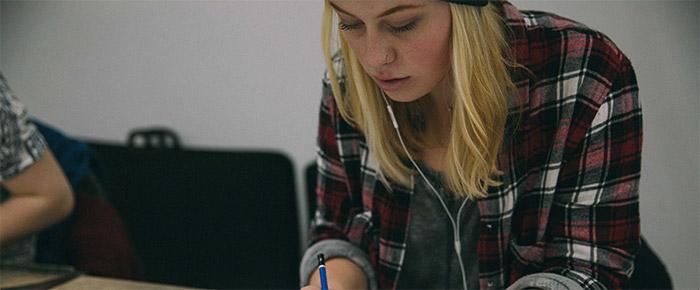 Whether you need part-time or full-time help, assistance over the short term, or help with a special project, we can help you find your ideal candidate. Our students have the diverse skills, vision and critical thinking ability to enhance any endeavour.
Why hire an AUArts student?
Hiring an AUArts students provides myriad benefits to everyone involved.
Your organization gets help from emerging artists and designers in evolving your brand, getting a project off the ground, or lending an extra hand on special projects. And you'll give students invaluable work experience, increased marketabillity, and help in finding in their unique career path.
Are you interested in collaborating with our students?
Learn more about other curriculum partnerships.
Is your organization looking to hire an AUArts student for a specific project or work term? 
Submit your opportunity to one of our recommended Student Job Boards: 
Alberta University of the Arts' Students Association Job Board
Calgary Arts Development Job Board