ShowOff! Competition and Exhibition
Come on, be a ShowOff!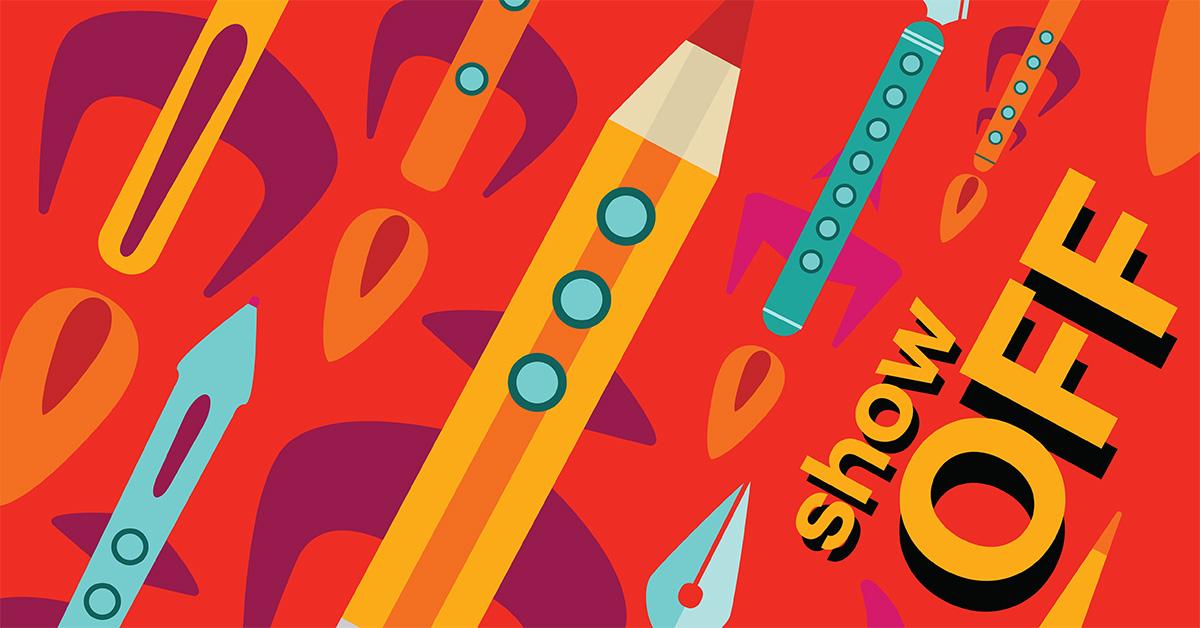 How to enter: Simple. Submit up to three images of your original artwork, together with a description of what each piece means to you and a brief letter of recommendation from your favourite teacher to SlideRoom before January 31, 2023. If chosen as a finalist, your artwork will be included in the virtual ShowOff! exhibition hosted on our website. The jury will then award prizes to the top finalist. The submission portal will open December 1, 2022.
We love seeing innovative ideas, and expressive use of materials. So "show off" your creativity in whatever medium you like (we will accept everything!).
Eligibility: Participants must be currently attending a recognized high school located in Canada and are in grade 10, 11 or 12.
Prizes: There are four prize categories with multiple awards given out in most categories. Winners in Grade 12 will receive tuition credit while Grade 10 and 11 students can win bursaries for AUArts' Continuing Education teen programming or custom art packs filled with your choice of high-quality materials. The single grand prize, "Best in Show", is awarded to a Grade 12 student and is a $5,000 tuition credit.
Exhibition & Awards Show: The ShowOff! Virtual Exhibition opening and Awards Show will be held in March. Exhibiting artists will be contacted with more information.
View last year's show:
Award recipients of the 2022 ShowOff! Competition and Exhibition