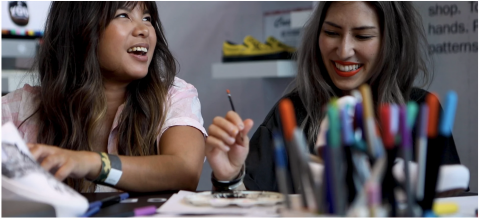 Photo provided by the WKNDRS
AUArts: Who are the WKNDRS? 
WKNDRS: We are Claire Ouchi (@claireouchi) and Rachel Rivera (@radcastle) and we have been an artistic duo since we met at AUArts. We've worked on creative projects together since graduating in 2008 and haven't stopped. Together we've created a unisex brand in the street, skate, lifestyle industry called WKNDRS  — an art and design focused brand for state of mind livin'. 
AUArts: What have you been up to since graduating from AUArts? 
WKNDRS: Lots of things! Working for advertising and web/print agencies, and then moving and working for fashion houses creating art direction, trend and applied graphics for apparel, accessories and hard goods. Starting a studio and creating a lifestyle brand, while doing large scale art projects. 
AUArts: What do you consider your greatest achievement or accomplishment so far? 
WKNDRS: Becoming a fully independent design/art duo and creating work we love and believe in while having FUN.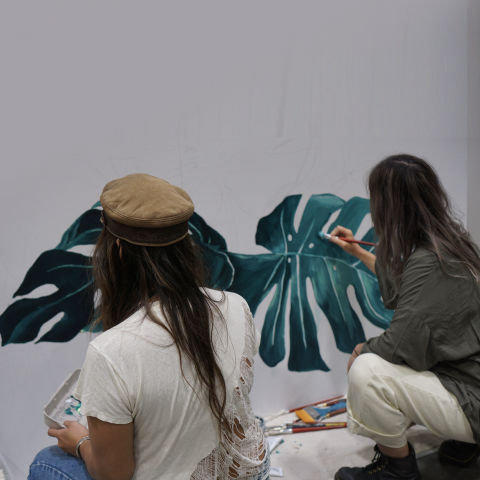 Photo provided by the WKNDRS
AUArts: What setbacks have you had along the way and what did you learn from them? 
WKNDRS: Learning to navigate between the world of art and design, as we both are artists first, how to use those skillsets and apply them into the business world of design.
AUArts: Why is art, craft, design, and creativity in general, so important?
WKNDRS: It helps to create a new world. The ability to visualize a concept in you head and have the skillset to create its reality .
AUArts: What inspires and motivates you? 
WKNDRS: Our creative circle inspires us. The motivation comes from wanting to see our dreams and goals become a reality.
AUArts: What do you believe are three personal characteristics that contribute to success in your field?
WKNDRS: Drive. Direction. Optimism.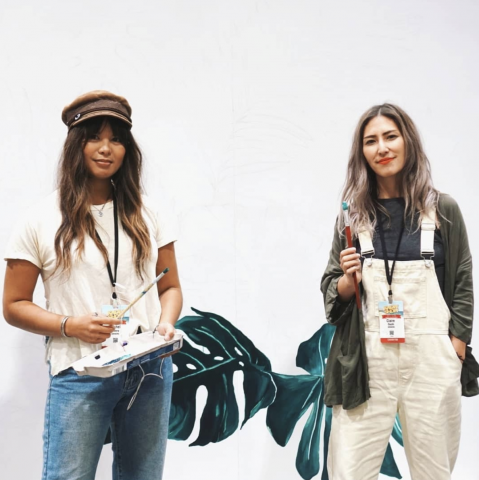 Photo provided by the WKNDRS
AUArts: Do you have a motto or a rule of thumb you live by?
WKNDRS: Life is hard enough, there's no effort in being kind. Lead by example.
AUArts: What media are you into right now?
WKNDRS: Films and art are always a go to way to experience new creative visual inspiration.
AUArts: When and where are you happiest?
WKNDRS: Creating art and your own pieces for the sake of creating is quite blissful. Happy days.
AUArts: What would you like to be remembered for? 
WKNDRS: Resonating optimism that came through in both life and art.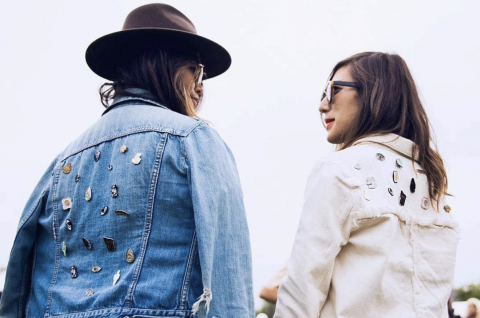 Photo provided by the WKNDRS
Know an alum you think we should feature? Email alumni@auarts.ca
See WKNDRS' Instagram
Connect