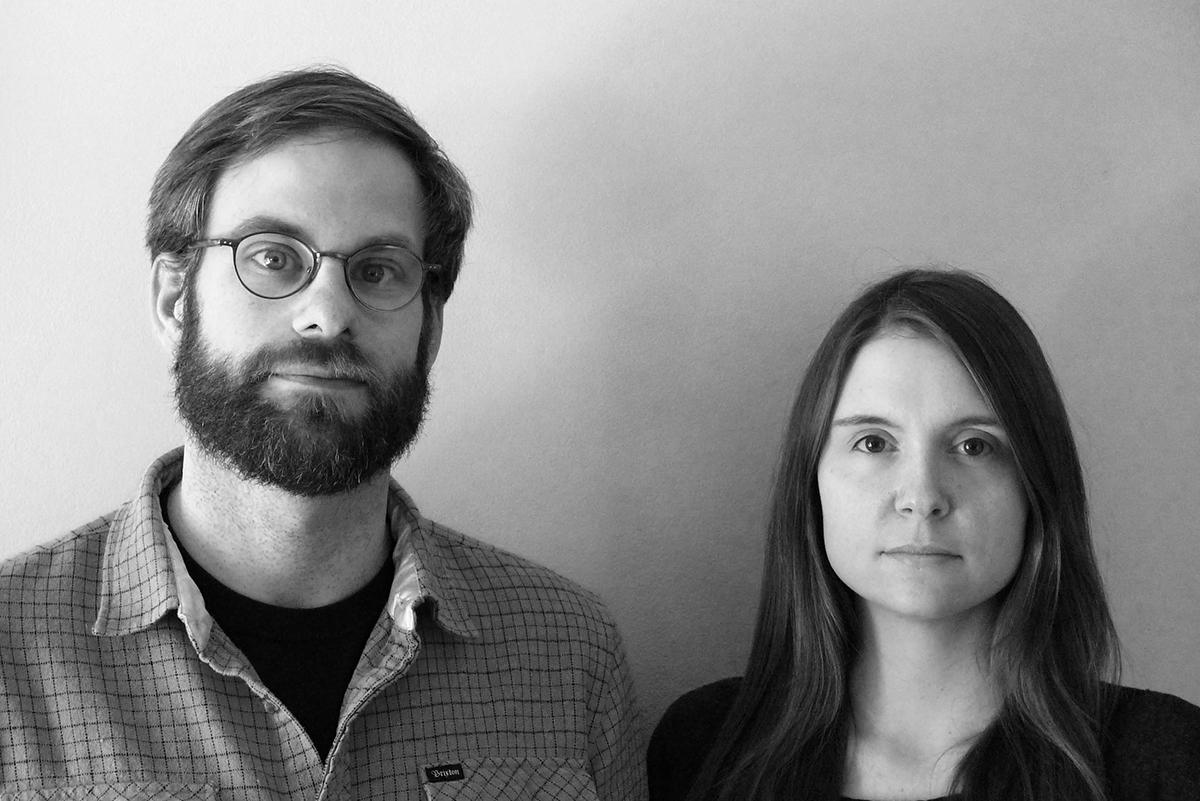 ALUMNI DISCOVERY INITIATIVE, INTERVIEW BY KERRY MAGUIRE, 2015
When did you graduate ACAD? (And what was it called then?) What was your major? Do you continue to work in this area or did you change areas of interest?
We both graduated from the Alberta College of Art and Design in 2006. Both of us were in the Painting department and our training as painters still influences the way we work today.
A lot of graduates use the ACAD degree as a creative stepping stone. So, what do you do? How has what you do evolved since graduation? How did your education at ACAD direct your career?
Our practice has grown to include not just painting but also sculpture, installation, video work and animation. And art has become our full time career. When we graduated from the college we were already working together as a duo, something that has continued to this day. We have never had solo practices and only present work under our shared identity. What we learned at ACAD provided us with the necessary stepping stones to keep working and learning after graduation.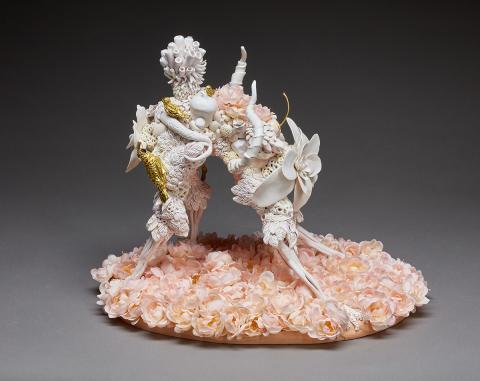 Play Bow, polymer clay, porcelain, bronze, 23 karat gilding, semi-precious stone, artificial flowers,
and acrylic paint, 13" x 10 1/2" x 15 1/2", 2018. (Photo credit: M.N. Hutchinson)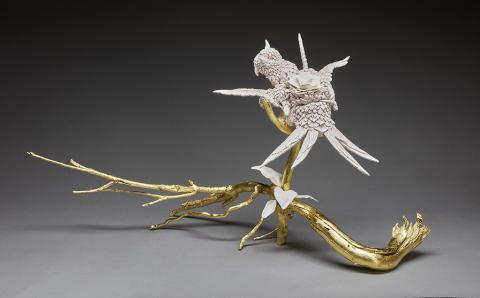 The Sensitive One, polymer clay, porcelain, bronze, 23 karat gilding and acrylic paint,
16 1/2" x 13" x 30 1/2", 2018. (Photo credit: M.N. Hutchinson).
 
Given your experiences, what advice would you give a student when it comes to establishing a creative business?
It's important to make sure you understand the seemingly more banal parts of being a practicing artist (if that's what you want to do), like how contracts function in different scenarios and how to organize yourself for taxes. Not very romantic but it helps to cut down on confusion and tedious hiccups as you go on in your career.
After graduation, what obstacles did you encounter and how did you overcome them?
Just from our own perspectives, the sense of structure one gets when one is in school is something that is good to continue on for yourself after you have left that setting. It's too easy to just stop making art. And like a lot of people we were a bit worried with what the heck to do next once we left ACAD. We found it very helpful to give ourselves deadlines and mini projects. We also applied to whatever showing, residency or funding opportunities we could, in order to maintain a feeling that we were moving forward somehow. We both were working other jobs but spent all of our "off" time in the studio. It was very tiring sometimes and slow going, but we kept at it because we really enjoyed making stuff together and it was important not to stop.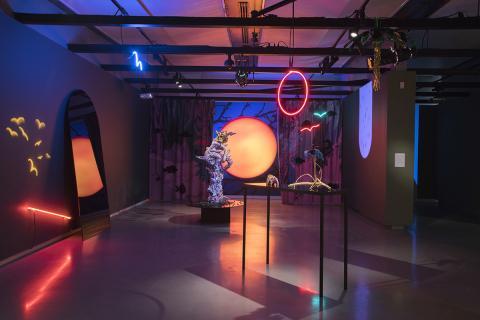 Multimedia installation with sculptural works, 2019. Installation view: How to Breathe Forever,
Onsite Gallery, OCAD University, Toronto, 2019. (image courtesy of Onsite Gallery. Photo credit: Yuula Benivolski).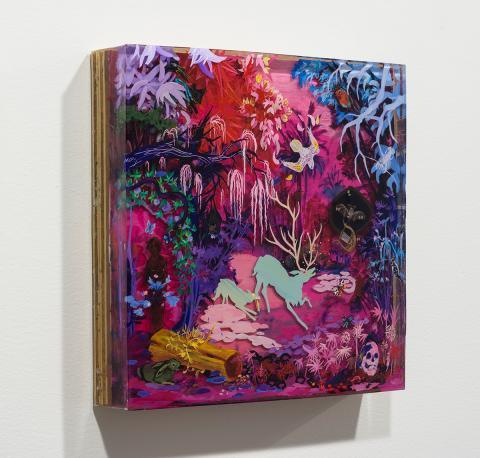 So Much For Actaeon, Acrylic paint on layered resin, 10" x 10" x 2", 2018. (Photo credit: Kevin Baer).
What do you feel is the role of ACAD and our alumni in shaping our cultural and economic prosperity?
That's a big question and there are probably better folks out there more qualified to answer it for you. But maybe there is something important in the way that the arts tend to help people find and express their voices. Carrying on their stories and vibrancy into the future for the next generation to respond to. It's hard to put that into a hard numbers sort of outcome for you. Can't really build a business model off of it. But it seems important, doesn't it?
Where does art fit into your future?
It's basically our whole life, private and public. And we hope it continues on like that until we both kick the proverbial bucket.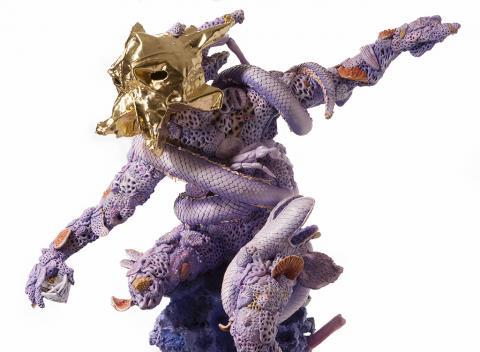 "The Wellspring", bronze, 23 karat gold leaf, epoxy putty, polymer clay, plaster, acrylic paint, steel, wood,
EPS foam, Epsilon epoxy EPS foam coating, found miniature anchor and chain,152 cm x 100 cm x 67cm on a
glass and wood base that is 34 cm x 122 cm diameter, 2017. (Image courtesy of the Glenbow. Photo credit: Owen Melenka).