BACHELOR OF DESIGN IN GRAPHIC DESIGN, 2010
ALUMNI DISCOVERY INITIATIVE, INTERVIEW BY KARIN TARR, 2016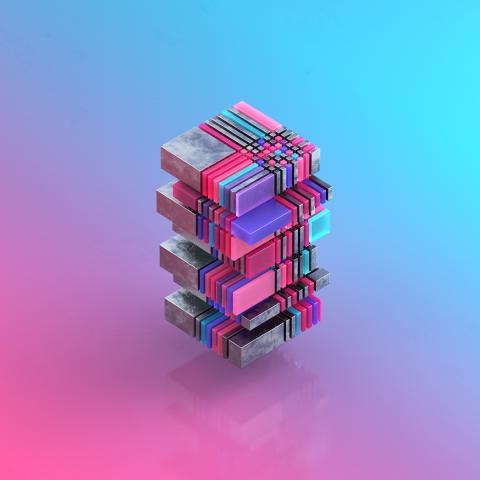 Modularity (2018): a study of textures and shader attributes procedurally driven by data
Camacho was a mature student in his twenties when he came to ACAD. He describes his time at ACAD as being "fun, demanding, challenging and inspiring."
Camacho remembers that learning self-discipline was a priority during his time in the Visual Communications Design (VCD) program. It was a humbling experience, and he reflects back on the process with an evolving perception. ACAD helped Camacho become more focused internally, and less distracted by outside trends and influences. The program enlightened his opinions, raised his confidence, and empowered him to execute his ideas with more intention.
Camacho found the foundation year - which focused on traditional mediums such as drawing, painting, and anatomy - to be even more challenging, but being removed from it now, he understands that there is a process at ACAD, and those early years were likely the most critical in his development. "You can't come in thinking that you're leading the way; you have to embrace feedback. I came in thinking I knew way more about design than I did, and I realized I knew so little. It was a very humbling experience."
Since graduation, Camacho finds he uses the creative and technical skills he developed at ACAD daily through his ongoing personal project Progress Before Perfection, where he produces an image daily. He has been doing this project for over five years. However, more importantly, he understands that it was the behavioral skills and dedicated work habits learned from ACAD that laid the foundation for his determination within his daily practice as a designer.
Image from Progress Before Perfection (2018)
Looking back, Camacho now sees how each project he worked on in school became part of a bigger process of learning and development. During his time at ACAD, he learned to look objectively at his work, to remove himself from it in order to more successfully execute his ideas. "As students you, are in a 'glass bottle' looking out from the inside, thinking that your ideas and execution are good enough. But once you leave, you're able to have a clearer view, and understand your time at ACAD helps to shape ongoing development and improvement," he says.
After graduation, it took a while to find his footing and to discover what it was that he really wanted to do. He found that having a supportive group of like-minded peers helped immensely. His time at Critical Mass, a notable design agency, continued to challenge his creative and professional development. The company produced a trust and belief in himself and his abilities. Eventually he developed a confidence that he could step out on his own as a designer. He believes that having good guiding principles and consistently asking "Am I doing what I want to do? Am I being authentic?" have been good ways to align himself creatively, both when in school and after graduating.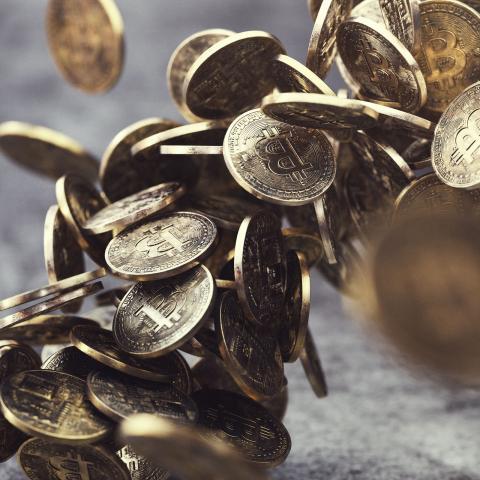 Image from Progress Before Perfection (2018)
When asked what he wants to be recognized for, Camacho says that he hopes to inspire others people by being honest, consistent and always working hard. He elaborates on this by saying that "you should never compare yourself to others. Rather, focus on being different, not better, than someone else."
After winning ACAD's Alumni Honour Award and the TD Meloche Monnex Alumni Career Award in 2015, Joey believes that it would be beneficial for graduates to be able to share their experiences on attending ACAD with current students — to give real insight on what's possible after ACAC, and hopefully alleviate some of the pressures of studying and demanding projects. He would love to share his experiences and encourage current students to realize that their time at ACAD is an opportunity to create authentic things.
"Doing work that makes an impact, is authentic and isn't cheap, is important." Joey believes that to be a game changer you have to find interesting ways to create new things; it is the role of ACAD to help shape authentic students, and is the role of alumni to continue to create authentic work that reflects their education. He states that as artists we often sabotage ourselves and our creativity with fear. By leaning into that fear, staying committed and taking initiative, we can always make progress. "You just have to ask yourself what you're committed to. Are you committed to progress and growth? If so, just get to work. It's simple. But we overcomplicate it. Just sit down and do your work without excuses — like every other profession."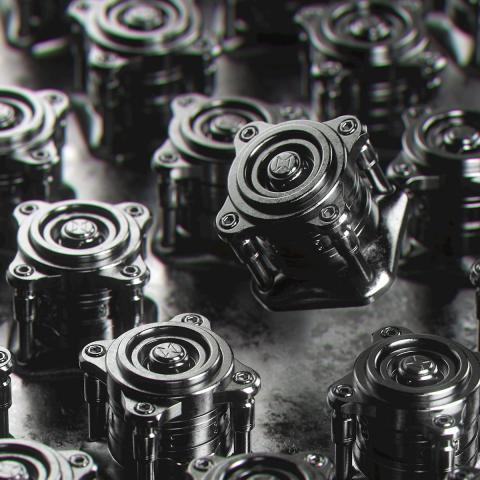 Untitled (2019)
Camacho explains that it is important to "be real and have integrity." Even though his formal education has ended, he is always learning and bettering himself. Camacho has attended creative workshops and personal development programs — ones that help to remove his limiting beliefs, the kind that sneak up on him over time, sometimes impeding his creativity.
As a designer Joey Camacho is looking for good design in every part of his life, whether it be in product design, user interfaces, films, or video games. He encourages students and graduates to keep looking at new technological changes in art, design and science. "I actually think that science and technology should be part of the education process at ACAD, since they are so closely intertwined in the real world. There is a balance that needs to be found between creative thinking and creative execution, between the idea and the tools."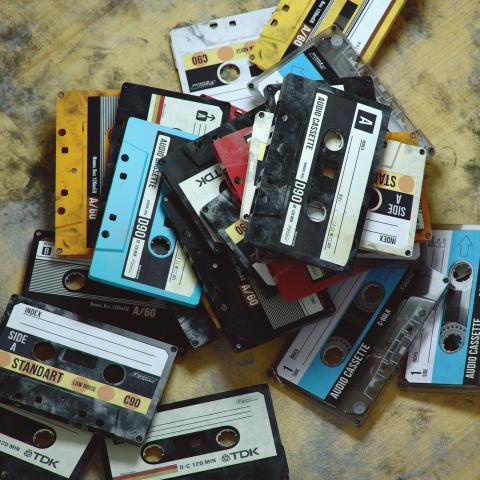 Image from Progress Before Perfection (2018)
Connect