AUArts: Who is Darren? 
Darren Polanski: I'm an architect and designer – I create spaces and experiences.
AUArts: What have you been up to since graduating from AUArts (ACAD)? 
Polanski: I graduated AUArts as a painter, worked as a graphic designer for two years, then attended University of Calgary for four years and received a Masters of Architecture. I have been designing architecture for over thirteen years, and a licensed architect for about eight years.
AUArts: What do you consider your greatest achievement or accomplishment so far?  
Polanski: I have many achievements I am proud of. I have worked on several award-winning architecture projects including the Green Line LRT Expansion, many unique houses (including my own), multi-residential projects, and civic projects. I am currently directing a project in one of the most prominent and active urban locations in Canada – at the base of the CN Tower.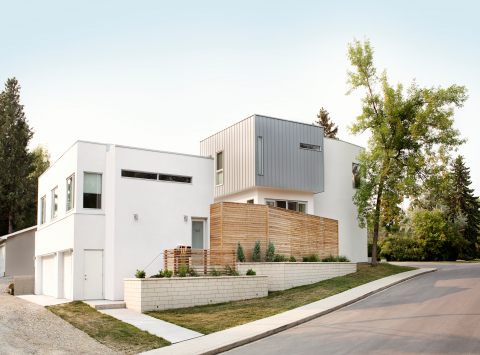 Photo provided by Darren Polanski
AUArts: What setbacks have you had along the way and what did you learn from them? 
Polanski: I have encountered many people who will resist unconventional propositions and become obstructionists. I have learned how to overcome these situations through assessing the context, identifying the real issues, and proposing solutions.
AUArts: How have you been challenged to see the world differently?
Polanski: Every project has a unique set of constraints. I allow the solutions for these obstacles drive the creativity and inform results. I have ultimately learned to embrace constraints as a driver in my design process, and other aspects of life.
Photo provided by Darren Polanski
AUArts: In your opinion, why is art, craft, design, and creativity in general, so important to the world today and our future?
Polanski: The world needs people who think in a non-linear manner and to propose solutions to problems that have yet to occur. Creative thinkers are innovators, and can apply themselves to industries outside of the traditional art world.
AUArts: What inspires and motivates you? 
Polanski: Improving the daily lives of those who experience my work. Creating inspirational spaces that reveal something special to its occupants.
AUArts: Do you have a motto or a rule of thumb you live by?
Polanski: Anything worth doing will require effort and thought.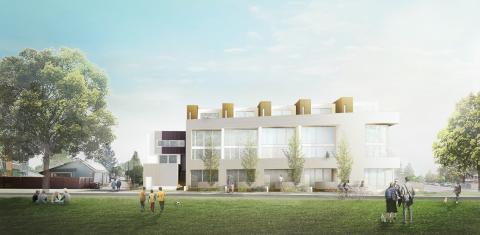 Photo provided by Darren Polanski
AUArts: What media are you into right now? (a specific book/podcast/film/art, etc.)?
Polanski: Music has really been a foundation of my everyday life. I feel compelled to listen to all the music I have yet to hear.
AUArts: When and where were/are you happiest?
Polanski: I'm happiest every day at around 6:30am. I think about what I can accomplish that day while eating breakfast.
AUArts: What would you like to be remembered for? 
Polanski: Not necessarily through architecture but creating and contributing to making a positive impact on people's lives.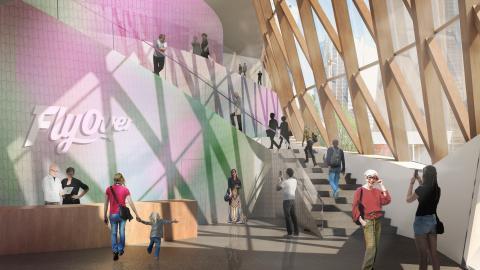 Photo provided by Darren Polanski
AUArts: Any advice for recent AUArts graduates who are just starting out?
Polanski: Don't limit yourself to a preconceived notion of what an "artist" is. Explore opposite directions, and experiment with conventions.
AUArts: What's next for Darren?
Polanski: Thinking about ways I can apply my skills outside of the architecture realm, and how I can participate in shaping a post-COVID world. I'm putting myself outside of my comfort zone by developing aspects of my personality that will best serve these purposes.
Know an alum you think we should feature? Email alumni@auarts.ca