TODD MCLELLAN, BFA, 2002, PHOTOGRAPHY
ALUMNI DISCOVERY INITIATIVE INTERVIEW BY MARISSA GRUENKE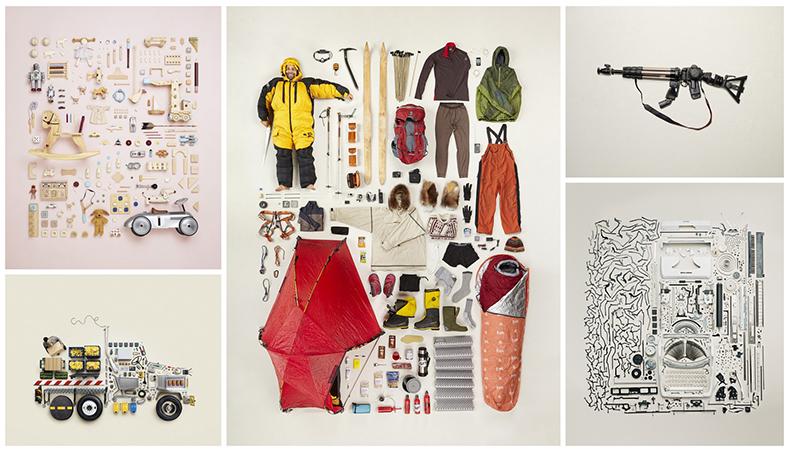 MARISSA GRUENKE: When did you graduate ACAD?
TODD MCLELLAN: I graduated from ACAD in 2002.
GRUENKE: What was your major?
MCLELLAN: My major was Photography.
GRUENKE: What did you graduate with?
MCLELLAN: I graduated with a Bachelor of Fine Arts in Photography.
GRUENKE: What is your current employment?
MCLELLAN: I am currently a Photographer at my own company called Todd McLellan Motion/Stills Incorporated, and I am represented as a director through a production house Free Society for live-action production.
GRUENKE: A lot of graduates use the ACAD degree as a creative stepping stone. How has what you do evolved since graduation? How did your education at ACAD direct your career?
MCLELLAN: I am still doing photography, but I focus a lot more on commercial work than I did in school. Technology has definitely evolved since I graduated so my work and techniques have too. I have learned a lot on the job, especially in regards to new technology, but I am still in the same industry I attended ACAD for, with the addition of directing.
I started out wanting to get into the Design program, but after discovering other electives during my first year I decided to venture into Photography, and Sculpture was actually my second choice. I hated sitting and being restricted in my Design classes; I have a very short attention span and I am more into open-concept work, so I decided that photography was a better fit for me!
GRUENKE: What insights did your four years at ACAD give you when looking at things? Why does what you learned at ACAD matter?
MCLELLAN: ACAD opened up my world to the arts. I definitely gained technical skills there too, but having an overall understanding of art makes me able to work with designers on concepts, and it gave me a better idea of what is out there.
I was able to learn a lot of techniques at the school, but I was there during a bit of a weird time for Photography. When I left in 2002, I was still working primarily in the dark room, and I jumped into a full digital studio when I graduated and entered the workforce. I believe the school's program is caught up to today's current technology standard now, but it was a tough jump for me. I understood how to capture an image, and although the learning curve was definitely difficult when it came to Photoshop and all the other technology, all of the principles I learned at ACAD still applied. You have to start with the foundations, and they never change.
GRUENKE: What would you like to be recognized for?
MCLELLAN: I would like to be recognized for producing work for others and myself to enjoy. I do not like forcing people to see what I want them to see in my work, but having people enjoy the visual and being happy with what I produce creates longevity in doing what I like to do.
GRUENKE: After graduation, what obstacles did you encounter and how did you overcome them?
MCLELLAN: The digital aspect was definitely difficult since I had to learn about new technology and a new way of photography when I entered the workforce. Learning the business side of was also an obstacle since I was taught the technical side of photography and art, and not how it applies to the commercial and business worlds.
I followed the typical path and worked in a studio after I graduated where I learned business and bookkeeping skills, and the importance of asking myself who I was selling to and how it applied to them. I was fortunate enough to earn an internship in Toronto during my time at ACAD and it opened a door for me to start working there right away after leaving school.
GRUENKE: What was your time at ACAD like?
MCLELLAN: It was awesome. I established friendships with a variety of people in the creative field, so it was very memorable. I did not go into it with a lot of expectations, but there was definitely more to art school than I thought there would be. My idea of going into the Design program changed after my first year there, so that was unexpected.
I still have a few old friends from ACAD who I talk to regularly, mostly friends from Photography and a couple of designers too. Whenever you meet someone who has attended ACAD present or past there is an instant connection.
GRUENKE: What do you feel is the role of ACAD and our alumni in shaping our cultural and economic prosperity?
MCLELLAN: ACAD's responsibility is to keep their practices up to date with current technology and relevant information. ACAD and its alumni should work together to ensure that they are constantly on the cusp of what is happening.
GRUENKE: Where does art fit into your future?
MCLELLAN: Art is where the passion is for me. I do commercial work, but arts in advertising is a part of it. I still do a lot of personal work; the industry is very quiet right now so I can concentrate on what I want to do. My projects are always expanding even though they may be concepts and work that might not be seen by anyone.