Creator & Illustrator, DC Comics
AUArts Alum 2004, BDes | Visual Communication Design
AUArts: What do you currently do?
Riley Rossmo: I make comic books for DC Comics currently.
I started working between my second year and third year at AUArts. Because the instructors, especially in the Design program, have all kinds of different practices.
So, one of my teachers hired me. I didn't do particularly well in his class, but he hired me to do illustrations for a magazine. That was my first commercial job. That kind of opened all kinds of doors, and I did lots of editorial stuff for 10 years.
In 2007, my first comic came out, called Proof. It was from Image Comics, and it was about a sasquatch. From there, I just kept on making stuff.
I did storyboards and advertising, and storyboards for TV and film. So I could make comics. I'd have three or four jobs at any given time related and unrelated to comics. So that I could make comics.
AUArts: So, you always knew that was the end goal.
Riley: I just don't really have a choice. I just have to make comics. I would do it one way or another. Even if it didn't work out the way that it did, I would still make comics. I just have a deep love of comics.
AUArts: So, you knew growing up, this is what you wanted to do.
Riley: I just always made stuff, but it was not an option. My parents, my dad can make stuff, but it's like a bonus thing – it's not a job.
I didn't think I was going to go to school. I was going to go to a technical college and become a chef. That's something that I could get my head around.
I worked in restaurants, and I was visiting a friend. They took me on a tour of AUArts, and I was super psyched about it. I was like, wow, people do this as a job, this is a thing. In that moment it became a thing, because I could do this for a living. I could go to school, and all the doors kind of opened.
AUArts: You talked about having this network with your instructors. So inside and outside of the classroom, there's all this opportunity for learning.
Riley: Absolutely. Do you know how at the end of the Design program, it sort of culminates in the portfolio show? I feel like a lot of people get their portfolio ready and expect to be exposed to all these people that may employ you. It's like a one-shot thing. But the reality is that because there are so many sessional instructors who have different kinds of practices, every day when you're a class, you're really auditioning for a potential job.
AUArts: And you taught at AUArts as well?
Riley: Around 2010. I taught there for four years.
AUArts: What did you teach?
Riley: Mostly illustration. I love teaching. And the building is really cool.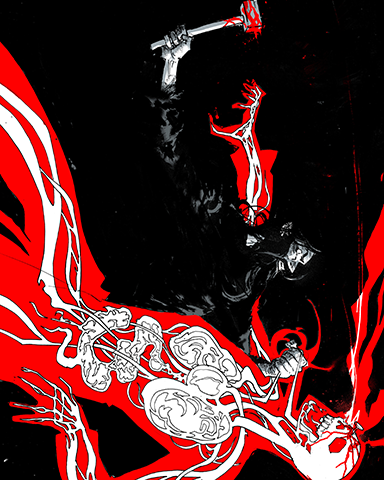 AUArts: And you mentioned that your dad used to make lots of things, but not necessarily for his job. Just as a hobby.
Riley: Yeah.
AUArts: So, it's always kind of been in your blood?
Riley: I don't know. It was like a thing, but a secondary thing. Everything's always been like that. Like a hobby.
It was not a thing, making images for a living. We just didn't know anybody who did that. But we'd all sit around, my brother and dad, sit around and draw stuff together. It was always part of our lives, but just in that capacity. Just in a pure enjoyment capacity or an escapist thing.
AUArts: What advice would you give to someone who wanted to go to art school, but their parents didn't necessarily approve?
Riley: When I was teaching, this is what I would tell students on the first or second day. If you don't need to be here – whatever it is that's inside you – if you don't need to be here, just go do something else. Do anything else.
It's hard and it's not necessarily rewarding, and nobody's going to validate you. So go do something else. But if you need to be here, be here 100%. Do it as much as you can. Do it a million percent and be here and do it.
But if you need to be here, be here 100%. Do it as much as you can. Do it a million percent and be here and do it.
But you have to do it because you need to make stuff. And if your parents don't get that, just be here. And make stuff because you need to make stuff, and they'll probably come around.
AUArts: What would you say is the most important thing that you learned studying at AUArts?
Riley: I think the most valuable thing that I bring to the table with my work is conceptual thinking. All the technical stuff is learnable. It's definitely valuable, and the technical stuff you can put in the hours to learn, but you can't learn the conceptual stuff the same way in a vacuum.
You need to be in an environment, with teachers that are asking you what the piece means that you're making, what the shapes mean, what you're trying to convey, what shapes or symbols or format you should use to convey an idea. Most people who want to explore storytelling or illustration, there's not a good way to learn how to do that from a video.
You can learn Photoshop, you can learn Clip or Manga Studio from a video. But you can't learn how to think about composition or the meaning behind things the same way without that back and forth.
At the end of the day, the class ends up teaching you, and you end up learning from the class. Somebody puts something up that they do it better than you, or differently than you. They make an image in a way that they're thinking differently. And then the next thing you make, you bring that to it.
I noticed this in teaching too, certain classes would have a synergy, something would happen where they would gel and they started piggybacking off each other's ideas, and the whole class would rise together in a special way.
AUArts: What encouragement would you have offered your high school self?
Riley: Home school. (Laughs.) Just to get to school and get through it.
I did very poorly in high school, but in an environment where I cared about everything, I did really well.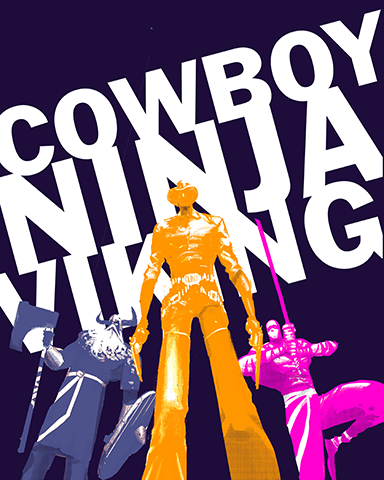 Connect