Careers at AUArts
Passionate about art and design education? We'd love to hear from you.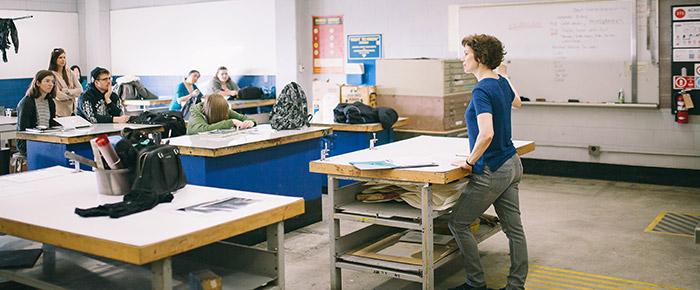 As a leading centre for education and research in art and design, AUArts is a catalyst for creative inquiry and cultural development. We create possibilities, dream big, and imagine what could be.
To help us reach our potential, we're looking for extraordinary people like you to join our team.
Employment policies
AUArts is an equal opportunity employer and is strongly committed to fostering diversity within our community.
We hire on the basis of merit, and are committed to the principle of equity in employment. We welcome diversity and encourage applications from all qualified women and men, persons with disabilities, members of visible minorities, and persons with minority sexual orientation or gender identities.
While priority is given to applications from Canadian citizens and permanent residents, we encourage all qualified applicants to respond to our vacancies.
All successful candidates must demonstrate that they are legally entitled to work in Canada.
The collection of personal information is for the purpose of determining eligibility and suitability for employment as authorized by the Freedom of Information and Protection of Privacy (FOIP) Act, section 33(c). If you have any questions about the collection of your information, please email or call the FOIP Coordinator at foip@auarts.ca or 403.284.7687.
If you have any questions about applying for a job at AUArts please call 403-284-6245.