DIPLOMA IN VISUAL COMMUNICATION - PHOTOGRAPHY, 1980 
PART OF THE 1980 ALUMNI FEATURE  PROJECT
From an early age he was fascinated by art, which led him to the studio-intensive program at the Alberta College of Art (A.C.A.) and receiving a Diploma in Visual Communication – Photography in 1980 (the first graduating class from the Photography Major program). He advanced his studies of the History of Photography and in 2011 received a Bachelor of Fine Arts - Photography from the reformatted ACAD program. 
After leaving A.C.A in 1980, Wes pursued a career in fashion photography. He lived and worked in Milan and London, eventually relocating to New York, while travelling the world extensively on assignment to meet his client's needs. Bell's acute sense of design, style and aesthetics were highly respected by fashion editors, leading to editorial spreads in publications such as British GQ, Esquire, Conde Nast Traveler, OUT, People Magazine and The New York Times Magazine. Celebrity portraits include Channing Tatum and Olivia Wilde, as well as fashion designer/film director Tom Ford. However, despite his success, his true love for the fine arts persisted. He has created national campaigns for Neiman Marcus, Nordstrom, Saks Fifth Avenue as well as images for Brioni, Ermenegildo Zegna, J. Crew, L'Oreal, and Nautica to name a few.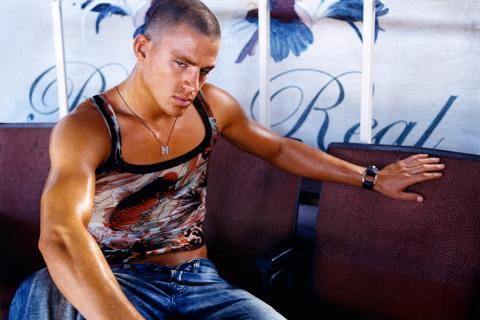 Channing Tatum - Vieques, Puerto Rico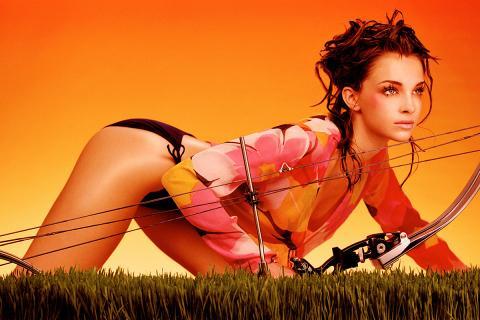 Bikini - New York
Brandon - New York

Since departing the fast-paced commercial world of freelance fashion photography, he has reignited a passion for photography as art, and today he photographs on location, responding to the natural beauty in the outlying boundaries of small Alberta cities and towns and in the rural environments that surround him. Wes returned to live in Medicine Hat almost four years ago after residing in New York for more than twenty years.
On his new journey as an emerging fine artist, Bell has produced five interrelated photographic series of work, Lost for Words, Final Steps, Rapt, Snag and In Plain Site. These previously unseen bodies of work were first presented for submission calls in late 2016. Over this short period of time as a new artist on the scene, he has notably exhibited his photographs in Canada and internationally in numerous group and solo exhibitions. He is a recipient of the LensCulture Exposure Awards 2017 – Jurist Award as selected by MaryAnne Golon, Director of Photography at The Washington Post. More recently, he received the 2017 Bronze Award for the Royal Photographic Society International Photography Exhibition 160 in London, UK, that to date continues to travel throughout the United Kingdom.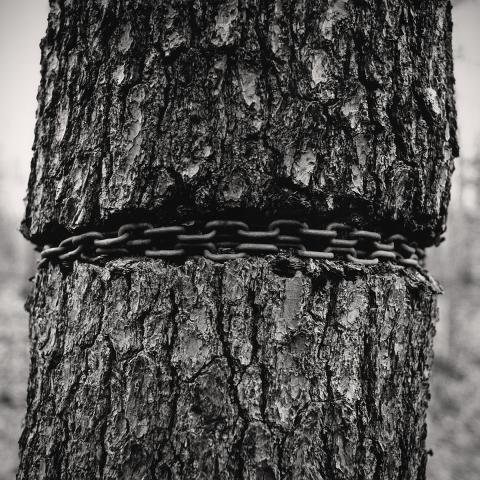 Rapt - Martin Sweedish Road, New Paltz, NY, USA

In 2018, Snag – Impermanence on the Vast Alberta Prairie, a solo exhibition was held at the Irene Carlson Gallery of Photography at the University of La Verne in California as well as large solo exhibition called, On the Line, at the Esplanade Art Gallery in Medicine Hat, AB, that featured his five black and white photographic series that consisted of one hundred and thirty-two gelatin silver prints. His work was recently was also included in a group exhibition called, Depth of Field, held at the prestigious Center for Photographic Art, in Carmel, California.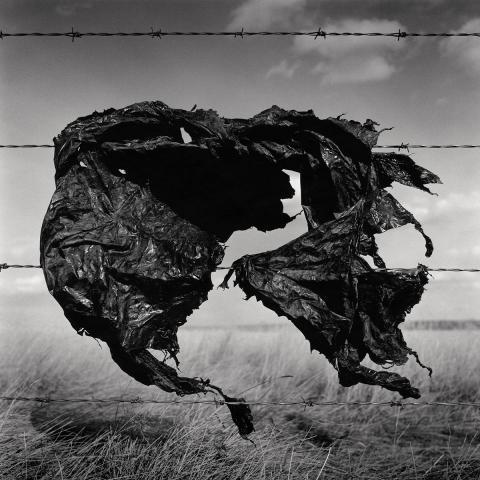 Snag - 11th Avenue N.E., Medicine Hat, AB, Canada
Connect