MFA quick facts
Quick facts
Duration: 20 months (five consecutive semesters, starting in September (Fall term) of each year). 

60 credits and Milestone completion, which includes a Thesis Project, required in order to obtain a Master of Fine Arts Degree in Craft at our institution. 

Tuition is $6,250 per semester for Canadian and permanent residents, and $12,500 per semester for international students. Fees have been determined by AUArts's Board of Governors in accordance with public post-secondary institution fee regulations. 
Areas of study
Ceramics
AUArts' Ceramics program features a vibrant, collaborative atmosphere and collective learning environment, enriched by strong relationships with both international practicing artists and local professional facilities. Ceramics faculty is comprised of makers who are active within craft discourse and interested in the roles of function, emerging technologies, historical precedent, and contemporary practice. 
Fibre
The breadth and diversity of AUArts' Fibre program, together with its well-equipped, spacious studios and expert faculty, make it one of the strongest programs of its kind in North America. Guided by faculty members well-versed in both contemporary fibre art and historical textiles, students explore traditional and experimental practices within studio facilities made remarkable by the variety of activities they support. 
Jewellery and Metals 
The Jewellery and Metals program at AUArts provides a rich, intellectually challenging, and professional setting for artists, balancing creative problem solving, technical proficiency, and entrepreneurship skills with context, currency in the field, history, and meaning. Experienced faculty and high-quality facilities provide students with the full spectrum of practice, from industrial jewellery to conceptual art. 
Glass
The Glass program at AUArts is an inclusive program that fosters creative, independent makers and critical thinkers. With structured interaction and a workshop approach to instruction augmented by high-profile, international guest artists who work and interact with students in studio, the program nurtures and connects emerging artists with the broader glass community.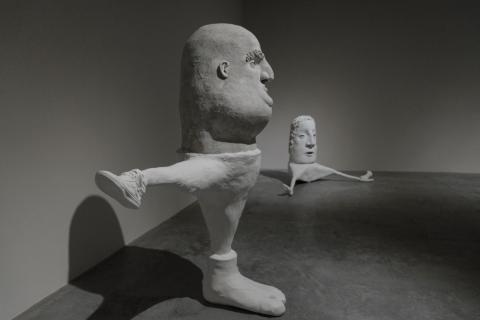 Matthew O'Reilly, Smoldering Grecian, 2020
MFA Thesis Exhibition 

Photo by Chelsea Yang-Smith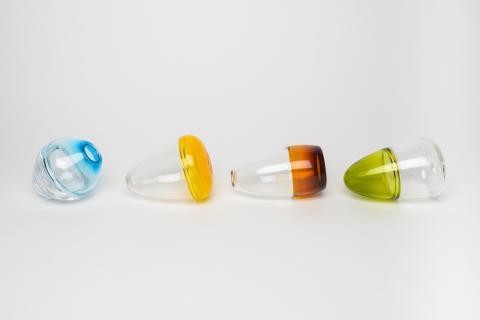 Yuan Yin, Emptiness of Wares, 2020
MFA Thesis Exhibition 

Photo by Chelsea Yang-Smith