Photo credit: Mitchell Wiebe
Lazers in the Bubble. Concave Convex Portals. Ellipses and Disks Shake Our Spheres. Rebirth of Painting as Parallel Worlds, Cool.
2007-2012. Mixed Media
Galleries on campus
Art is everywhere at AUArts.
Our world-class gallery spaces infuse the campus with the work of professional artists and designers – provoking thought, inspiring discussion and welcoming the greater community.
Illingworth Kerr Gallery
A world-class exhibition space and flexible platform for critical enquiry and theoretical debate with a focus on visual culture. As an interface between AUArts and the broader community, IKG is the longest-running international art program in Calgary, and a vital component of the city's cultural ecology.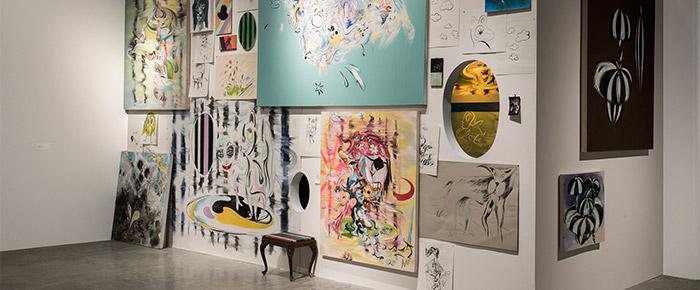 Marion Nicoll Gallery
The MNG hosts student-run installations, group shows and exhibitions.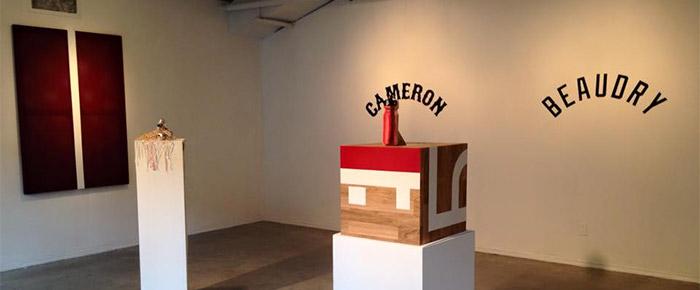 See what's on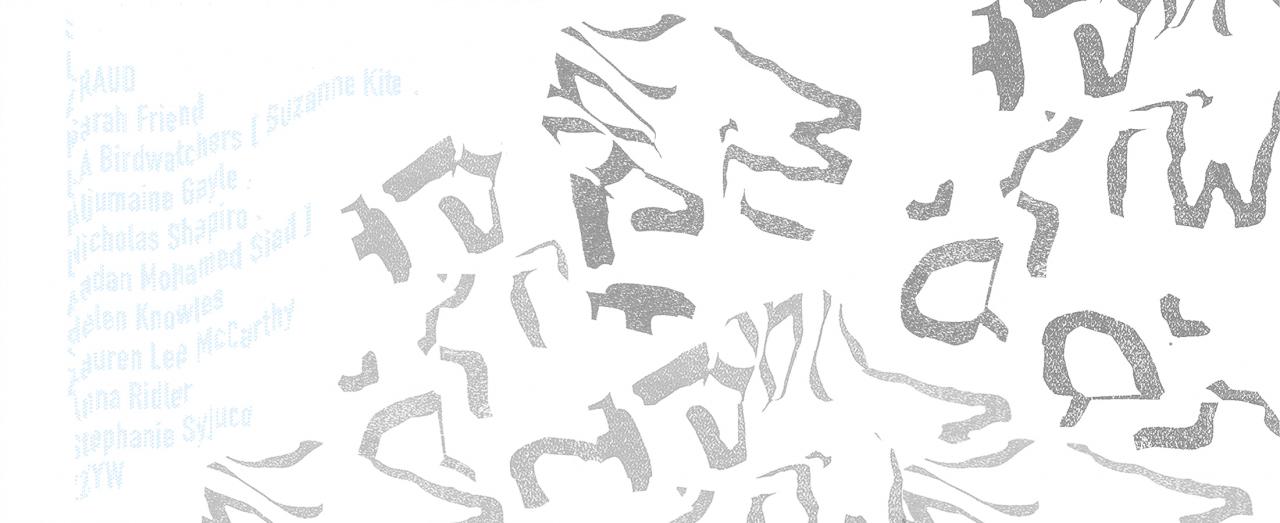 Contingent Systems explores critical intersections between creative practice and algorithmic culture.
Sep 16 - Nov 20, 2021
Exhibitions
-
Illingworth Kerr Gallery
AUArts and the IKG are pleased to partner with Evans Hunt, a Calgary-based digital communications agency, founded by AUArts Alumni, to present Grad Show 2021 on a purpose-built digital platform.
-
Truly representing the best of emerging ceramic talent in Canada, this exhibition is a snapshot of the future of ceramics.
-
The exhibition "Oil. Beauty and Horror in the Petrol Age" takes a speculative, poetic look back at the presence of the modern age of petroleum, which has lasted for roughly one hundred years.
Events
-
The Emerging Art Writers Program (EAWP) is an art writing program organized through the Illingworth Kerr Gallery (IKG) and facilitated by Dr. Ashley Scarlett.