Vessna Perunovich
Shifting Shelter, (installation detail)
2017. Mixed Media
Photo credit: Jeremy Pavka
Galleries on campus
Art is everywhere at AUArts.
Our world-class gallery spaces infuse the campus with the work of professional artists and designers – provoking thought, inspiring discussion and welcoming the greater community.
Illingworth Kerr Gallery
A world-class exhibition space and flexible platform for critical enquiry and theoretical debate with a focus on visual culture. As an interface between AUArts and the broader community, IKG is the longest-running international art program in Calgary, and a vital component of the city's cultural ecology.
Image: Mark Igloliorte, Diptychs Series. 2017. Installation view. Photo credit: Elyse Bouvier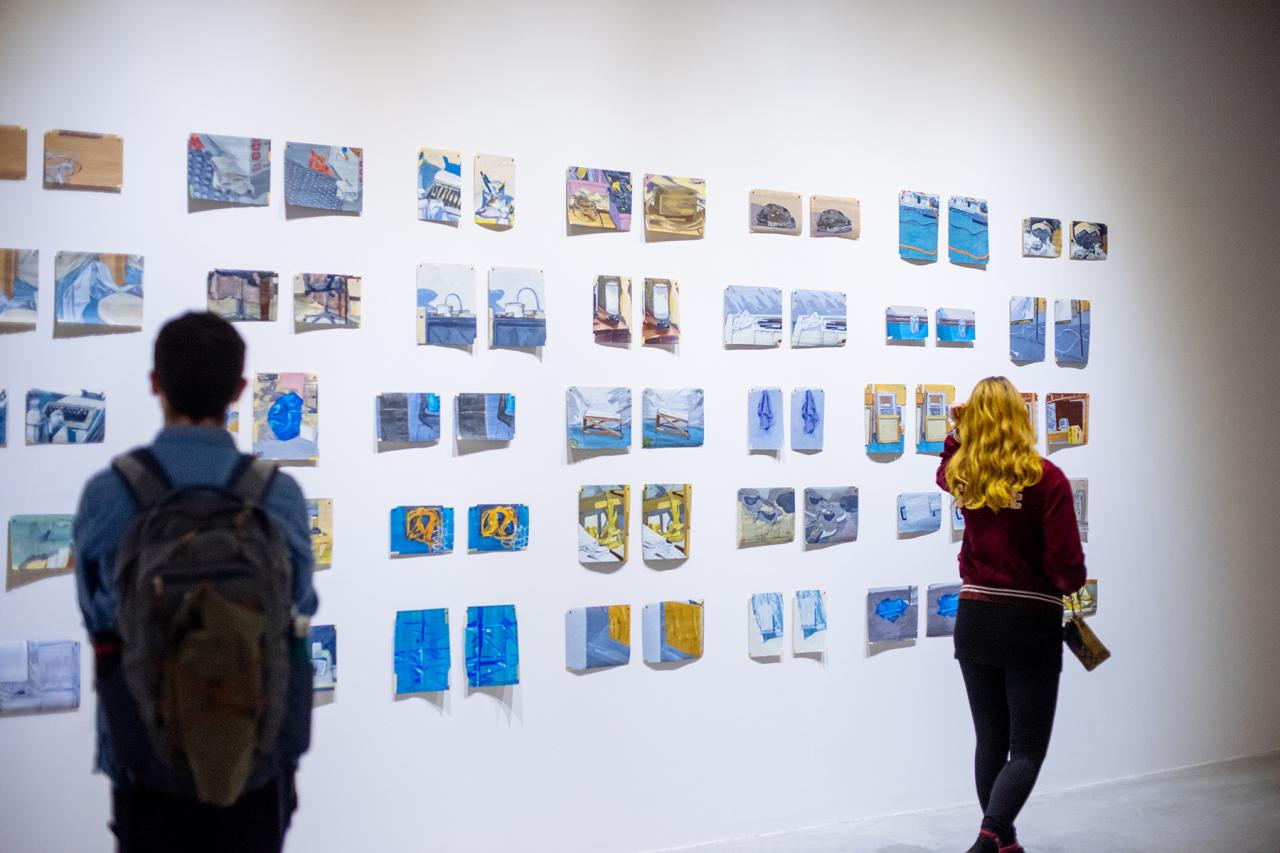 Marion Nicoll Gallery
The MNG hosts student-run installations, group shows and exhibitions.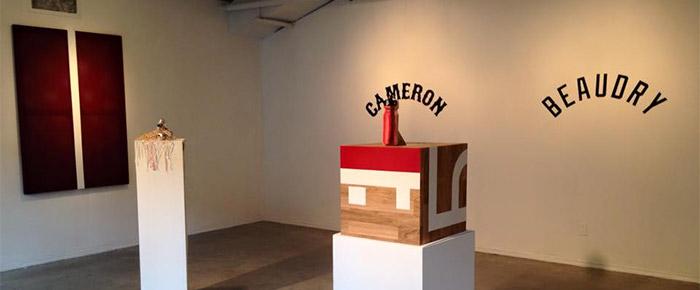 Upcoming
Exhibitions
-
"Celestial Passage" is organized by the Art Gallery of Alberta and curated by Lindsey Sharman.
-
Illingworth Kerr Gallery
OPENING RECEPTION
Thursday May 25, 2023
approx. 3 - 7 PM, starting immediately after the Convocation ceremony
GALLERY HOURS
Tues – Fri, 11 – 6 PM
Sat, 12 – 4 PM
Closed on Sundays, Mondays and statutory holidays
Celebrate the talent and creativity of our Graduating Class of 2023
Events
-
December 8-10 + 15-17
Friday: 4 to 9 p.m. 
Saturday: 10 a.m. to 6 p.m. 
Sunday: 10 a.m. to 6 p.m. 
7 to 8:30 p.m.
Online at Alberta Craft Council 
Alberta Craft presents the 2023 Craft Awards.
7 to 9 p.m. 
Rumble House
1136 8 Avenue SW
A pop-up show and live art auction.