My library account
Learn about your NEW Primo My Library Account 
Accessing Library Resources
Access all AUArts online resources through myApps, and click on the new Primo icon. For more information, check out Introduction to Primo and How to Search in Primo.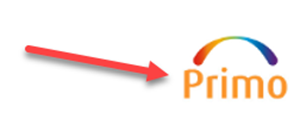 Sign in to My Library Account 
When you sign in through myApps and click on the new Primo icon, you are automatically signed in to your personalized Primo account. In order to view details of My Library Account, such as loans, requests, favourite lists and search history, click on the drop-down menu next to your name in the top right-hand corner of the Primo screen. Select My Library Account for more information.  

Other Logins
Artstor  
Anyone can browse Artstor's digital library of open access images, but our AUArts institutional subscription gives us enhanced access to private collections and additional functionality. Access Artstor either by clicking on the icon in myApps, searching for Artstor Full Text in Primo, or selecting Artstor in our list of E-Resources. All will take you to AUArts subscription to Artstor's digital image collections.  
If you want to download (from open access AND private collections), save and share images into folders you've created, you will need to register and create a personal Artstor account (follow instructions in top right-hand corner of Artstor website).  

Creating folders of saved images could be helpful for organizing images you want to use for different projects or for instructors to organize images used in different courses.  Every time you log into your personal account, it will be active for 120 days. If you have NOT logged in for more than 120 days, you can reactivate it, but you have to do so by logging in to Artstor through myApps.  
More information can be found on Artstor under Registering For an Account, and Remote Access Methods. 
Library Stack
Library Stack provides access to a variety of digital materials covering the topics of art, design, theory, and architecture. It is a database, archive, publisher, and distributor. The collection includes eBooks, software, books on media theory, philosophy and technology, artists' magazines, experimental fonts, podcasts, museum catalogues, essays and pamphlets, critical journals and project ephemera from the field of architecture, sound works and writings on experimental sound pieces and publications focused on the cinema.
For full remote access to Library Stack (LS) resources, create an account by registering with your AUArts email address.  Access Library Stack by searching for Library Stack Full Text in Primo or selecting Library Stack in our list of E-Resources. Both will take you to our AUArts subscription to Library Stack.
To register, visit the Library Stack website to create an AUArts account.
Select AUArts as your affiliated institution
Enter your AUArts email: firstname.lastname@auarts.ca
Create a password
Verify your email address in a confirmation email that will be sent to you after registering.
Once logged in, the AICAD logo should appear in the top left-hand corner of the webpage (see below). AUArts is a member of AICAD.

Select "Remember me" when logging in to avoid having to do so each time.
Questions? Email library@auarts.ca for registration help.
More information on Library Stack: UAL Library Stack Research Guide.
LinkedIn Learning (Formerly Lynda.com) 
Sign in to LinkedIn Learning through AUArts myApps and select the LinkedIn Learning icon.  

Mosaic
Sign in to Mosaic through AUArts myApps and select the Mosaic icon.