Our campus
Come say hello, drop by for a visit, or jump in and get involved – we look forward to meeting you!
The Lodgepole Center
Guided by our Elder Council, the Lodgepole Center is an Indigenous gathering place for students, faculty and staff on campus. It's a dedicated and inclusive space, and all members of AUArts are welcome.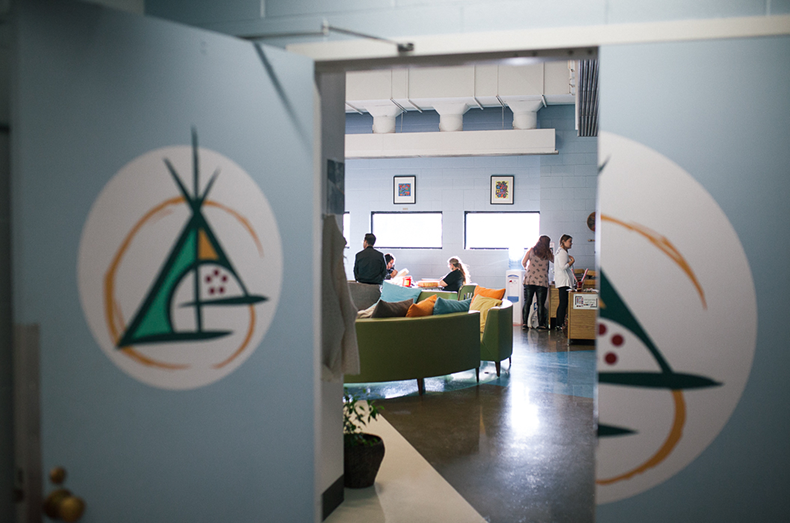 Library
Luke Lindoe Library is a place to gather and discover resources on art, craft and design to encourage inspiration and aspiration for your research and practice.