Certifications of Achievement
Declare a Certification of Achievement now!
Are you stuck in your ways as an artist? Looking to pick up new skills, techniques, and meet like-minded people?
Try our Certifications of Achievement. Take multiple Personal Interest courses to enjoy more time in the studio with our instructors focusing on your craft and receive a credential after completion.
Complete 6 personal interest courses from your desired discipline(s) to earn a Certification of Achievement (5 required courses + 1 elective course):
To ensure you're commitment to completing a Certification of Achievement we ask you indicate which discipline(s) you will be participating in by submitting a self-declaration form  
Please note: If you've declared a Certification of Achievement and are unsure of your progress or status please contact coned@auarts.ca
Don't miss! Sign up now to secure your seat in the studio.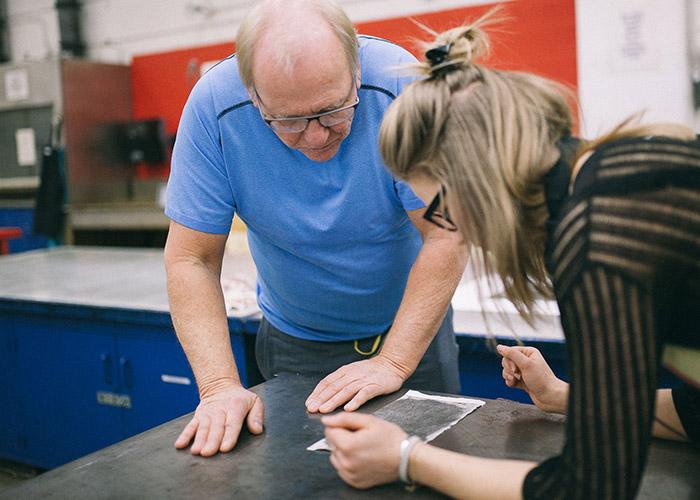 Certification of Achievement Disciplines
Choose any 6 of the listed courses under your chosen discipline
Required Courses

Elective Courses (choose one) 

Jewellery Fundamentals: Cold Connections

Gem Setting: Flush

Jewellery Fundamentals: Soldering Skills

Open Jewellery Studio

Jewellery: Chains & Clasps

Gem Setting: Prong

Rings Basics

Gem Setting: Bezel
For more information please contact the Continuing Education office by email
What next?
Self Declaration
To fit your needs, you're required to declare your desire to complete a Certification.
Self declaration form
Register
Head to our course catalogue page to find & register for your desired courses.
Register here