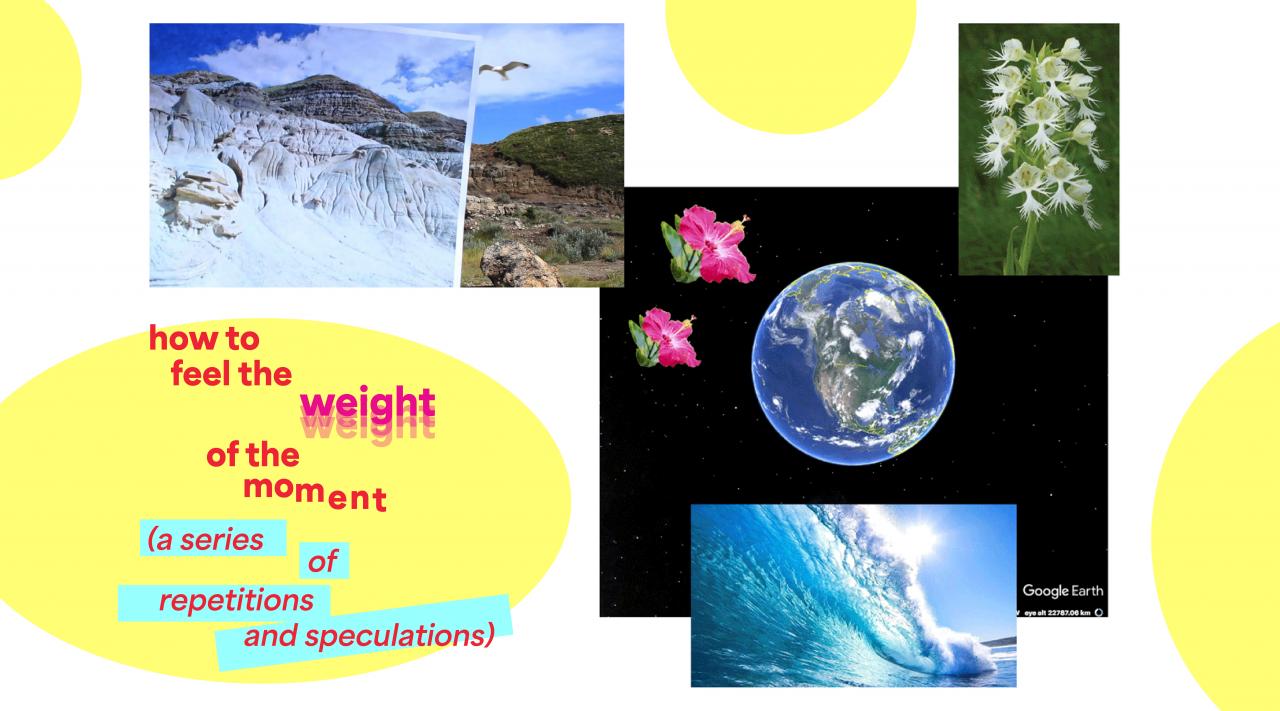 Exhibition
15 Sep 2023 - 18 Nov 2023
OPENING RECEPTION
Thursday September 14, 2023
5 – 8 PM
GALLERY HOURS
Tues – Fri, 11 – 6 PM
Sat, 12 – 4 PM
Closed on Sundays, Mondays and statutory holidays
Illingworth Kerr Gallery
how to feel the weight of the moment
(a series of repetitions and speculations)
Christina Battle - recent works
Centering issues related to mapping, imaging systems, and ecological crisis, this exhibition brings together a selection of recent works. A number of participatory projects will run parallel to the gallery exhibition, primarily taking part online and in participants' individual locales.
Christina Battle is an artist based in amiskwacîwâskahikan (Edmonton), within the Aspen Parkland: the transition zone where prairie and forest meet. Her practice focuses on thinking deeply about the concept of disaster: its complexity, and the intricacies that are entwined within it. She looks to disaster as a series of intersecting processes including social, environmental, cultural, political, and economic … which are implicated not only in how disaster is caused but also in how it manifests, is responded to, and overcome. Through this research, Battle looks closer to both online models and plant systems for strategies to learn from, and for ways we might help to frame and strengthen such response.
With a PhD in Art and Visual Culture (Western 2020), she collaborates with Serena Lee as SHATTERED MOON ALLIANCE and has exhibited internationally in festivals and galleries as both artist and curator, most recently at: Window Winnipeg; Gallery 44 (Toronto); The Blackwood Gallery (Mississagua); The Grantham Foundation (Quebec); The Art Gallery of Burlington (Ontario); and The Robert McLaughlin Gallery (Oshawa, Ontario).
produced in collaboration with the artist and the Luke Lindoe Library