AUArts Connect
Building meaningful, lasting relationships within the communities and creative industries that matter to you is an important step towards early career success as you transition out of school. AUArts Connect is your exclusive networking and mentoring platform.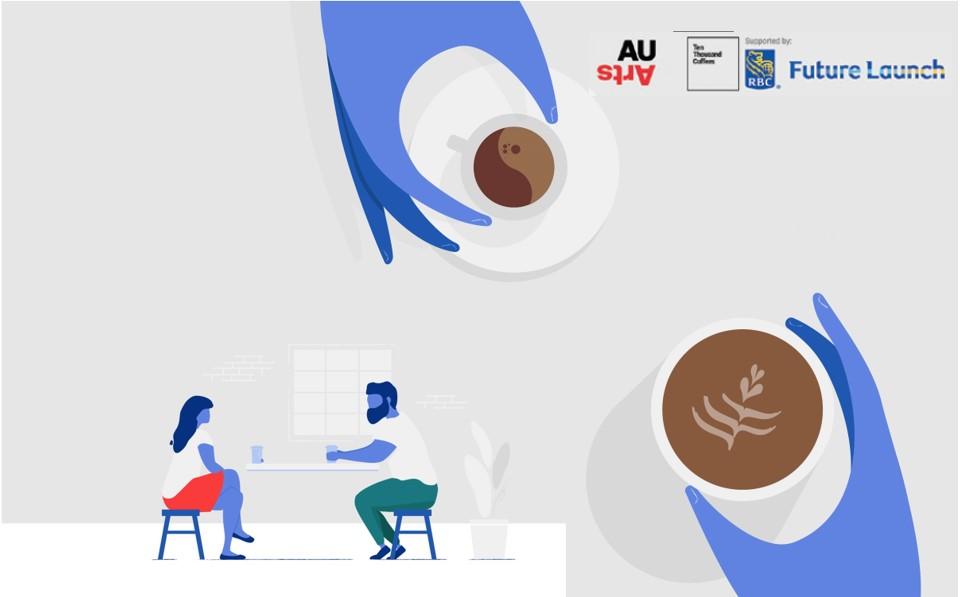 Powered by Ten Thousand Coffees, AUArts Connect introduces you to alumni and other creative industry leaders based on your specific interests and goals. You can schedule and set up a chat in-person or online and from there, you will be able to ask questions, receive guidance, share experiences, and discover unimagined possibilities as you transition out of school. 
Whether you are seeking an ongoing mentorship partner or want to keep it casual, AUArts Connect lets you network with industry-leading alumni and professionals from across the globe.
When you sign up for AUArts Connect:
You'll receive monthly introductions throughout the year to a fellow student, alumni or creative industry leader based on your interests and goals.
You'll be able to suggest a time to chat, in-person at a coffee shop or online from the comfort of your home, to learn, share, and ask questions. You will also be able to connect with others as a group via teleconferencing in the AUArts Library.
Once you join, you will be matched with mentors based on your interests. All introductions are sent directly to your preferred inbox, and you'll be able to email your match directly and setup a suitable meeting location and time.