Alberta University of the Arts is excited to announce that Convocation 2022 will take place at the Southern Alberta Jubilee Auditorium on Thursday, May 26. Celebrating 96 years of art, craft and design education, this year's Convocation ceremony will be notable as it is the first in-person Convocation since May 2019. All Graduates of 2020 and 2021 who experienced virtual online Convocations due to the pandemic are cordially invited to join the Class of 2022 in crossing the stage at this year's special celebration.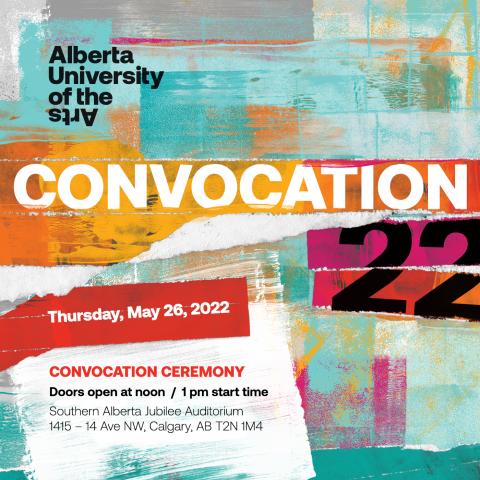 Immediately after the ceremony, the Grad Show 2022 exhibition and reception will open at the Alberta University of the Arts Main Mall and Illingworth Kerr Gallery. Over the past two years, Grad Show has taken place online. This year, the Grad Show 2022 exhibition will take place on campus, and additionally, will be hosted online on the custom-designed AUArts Grad Show website.
Presenting Grad Show in both formats will enable graduating students' families and the wider AUArts community to visit the Grad Show 2022 exhibition in person from May 26 to June 4, but also offers the opportunity for those who are unable to attend the exhibition in person to explore graduate work and online artist portfolios over the next year. Visitors to the website may also view graduates' work from Grad Show 2020 and 2021, which are archived on the website.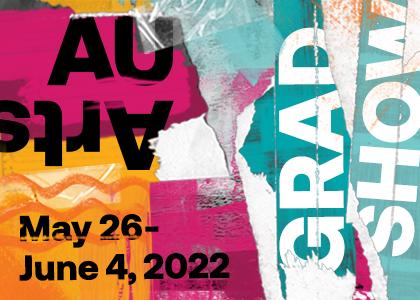 Grad Show 2022 runs May 26 – June 4, 2022, at Alberta University of the Arts
Grad Show 2022 virtual exhibition launches on May 26, 2022 and runs over the next year at www.AUArtsgrad.ca