Micro-Credentials
SAVE 15% OFF Micro-credentials
Use code at checkout.
Offer valid until December 31, 2023.
Stand out from the crowd. Learn sought-after, career defining skills in ten weeks or less. AUArts Micro-credentials are a flexible, affordable way to learn practical real-world skills and amplify your career.
What are Micro-Credentials?
Micro-credentials are concise, targeted courses that teach you sought-after skills at industry standards. Earning an AUArts micro-credential demonstrates your commitment to professional growth, boosting your employability in today's competitive job market. Whether you're looking to up-skill, re-skill, or simply stay-skilled, these flexible programs set you apart.
Changing the game:
Specialized, industry-aligned learning and assessment
Acquire cutting-edge skills for industry leadership
Convenient, guilt-free learning that fits your busy life
Self-paced, learner-driven approach
Complete your course in 10 weeks or less and earn a digital badge
Stack badges to achieve higher credentials
Customize your learning path to match your career goals
Don't let your schedule hold you back. Embrace micro-credentials and unlock your career potential today.
Completion
Achieve a minimum 70% grade on all assignments and assessments. You will have 12-weeks from the day of enrollment to complete your course. Each micro-credential is designed to be completed in 8-10 weeks, working at a pace of 4-hours per week.
If you require more time to finish your Micro-credential, you may request a 4-week extension by contacting coned@auarts.ca. You will be charged $40 + GST for this extension. 
What is a Digital Badge?
Digital badges are proof of your Micro-credential skills. They're secure, image-based credentials, with encrypted metadata, showcasing your industry expertise. Share them on social media, add to your resume, or display on your website to showcase your commitment to growth.
Why Choose Micro-Credentials?
Flexibility and Credibility in One Package!
No fixed start or end dates
Self-paced, learn at your convenience
Access to expert educators and artists for guidance
Industry-recognized professional development
Embrace the future of career enhancement. Start your journey now...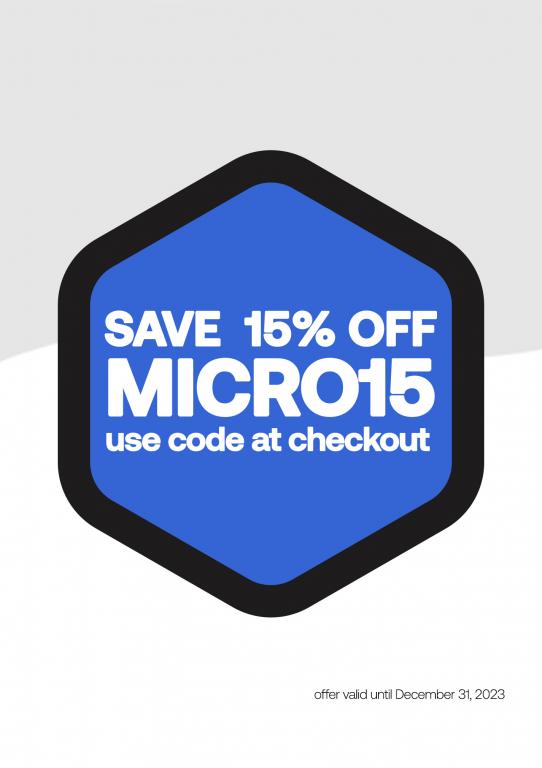 Available Micro-Credentials by Discipline
Course Name

Availability

Price

Open

$650 + GST

Learn foundational elements of drawing, basic drawing techniques, best composition practices, and how to accurately draw the human form. You will also explore and practice a range of approaches using various media. In addition to video lessons from an expert covering a range of topics, you will be able to communicate with your instructor and your colleagues on a discussion board and in optional live sessions. You will receive feedback on your work from an experienced practitioner as you deepen your knowledge and improve your composition skills.

Open

$650 + GST

Get introduced to the software packages used most often when creating digital animations: Photoshop, After Effects, Premiere, and Toon Boom Harmony. You will explore the differences between traditional, hand-drawn animation, and digital animation. You will learn how to use each program on its own and in conjunction with each other as you practice using essential tools and identify their strengths and weaknesses. You will also create projects to demonstrate your mastery of basic skills and your work will be evaluated based on your technical understanding of each program.

Open

$650 + GST

Learn and apply fundamental principles of animation. Learn how to communicate personality, emotions, and behaviour through several short-animated motion assignments, while also exploring various conceptual, aesthetic, and technical approaches to the discipline. You have the option of working in or out of the digital realm; however, all project post-production will be created using digital software. You will create projects to demonstrate your mastery of foundational animation skills and your work will be evaluated based on your understanding of fundamental principles.
Course Name

Availability

Drawing for Animators

Micro-Credential Coming Soon

The process of developing animation is just as important as the final product. You will use drawing as a tool of communication as you explore the medium with an emphasis on obtaining visual understanding of mass, gesture, the human figure, weight, and balance. Work through appropriate conceptual, aesthetic, and a technical approach for your individual projects.

Intermediate Animation

Micro-Credential Coming Soon

Concentrate on hand-drawn 2D character animation as you gain a solid understanding of the construction and mechanics of the human form and how to effectively depict movement, through figure drawing and motion studies. Pay special attention to character development and how to communicate story points and emotion using animation principles and technical basics. Develop your visual language and technical knowledge, including soundtrack design while creating a short project.

Storyboards for Animators

Micro-Credential Coming Soon

Translate your idea or script into moving visuals through storyboarding. You will consider frame composition, camera moves and angles, character blocking, and layout drawings. Discover the full potential of storyboarding through completion of an animatic to evaluate the flow of your narrative and sound design. Projects are student directed, you will work on an original idea or adapt an existing source.
Course Name

Availability

Price

Open

$650 + GST

Learn the fundamentals of After Effects and how to create simple animation techniques using the software. You will be introduced to the basic interface, and gain an understanding of how to create compositions, import assets, in addition to learning compositing and colour grading principles. You will also learn basic motion graphics techniques by animating shapes and text, and how to create movement and keyframes alongside an audio track.

Maya

Micro-Credential Coming Soon

Get introduced to the 3D software, Maya, learn basic functions and how to use them to create animations. Master the basic tools for navigating the software, as you gain a solid understanding of modeling, UV mapping, texturing, lighting, rendering and animation. You will work on several small projects to learn how the interface works, while applying the principles of animation as you grow your creative understanding and output of 3D animation.
Course Name

Availability

Enterprise & Studio Practices for Animators

Micro-Credential Coming Soon

You will examine professional issues and responsibilities you may face in your animation practice, including creating a curriculum vitae and portfolio, grant writing and project budgeting, and pitch packages. You will also discuss festival submissions, contracts, and concerns associated with starting an artistic practice in animation. Project selection and component deadlines are mostly student directed.

Capstone Project

Coming Soon 

Work on a career focused project suitable for professional presentation under the guidance of your instructor. You will determine the focus of your project, and in consultation with you instructor, establish a schedule for individual meetings and deliverables to stay on track and produce a strong portfolio worthy project.