Support scholarships, bursaries & awards
Contribute to the Scholarships, Bursaries & Awards Program
The AUArts Scholarships & Awards Program supports emerging artists and designers as they develop their talents at AUArts. Your support of our students is a meaningful investment in a thriving creative economy, where AUArts students can grow and pursue their creative careers.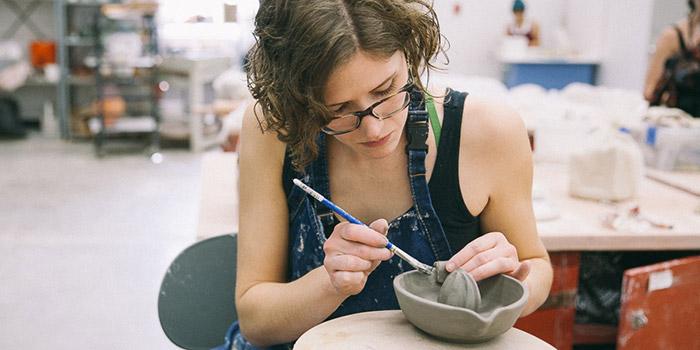 Give to our General Scholarships Fund 
You can donate online today, and give any amount to directly support students through our General Scholarship fund. 
If you prefer, you may choose to support one of our existing Scholarship Awards below. 
Create a new scholarship 
If your gift is greater than $1,000, you can choose to create a one-time award. You may prefer to create a multi-year award, established in the name of your choice, and awarded according to the criteria you specify. Funds will be withdrawn annually and awarded over a specific number of years. 
Establish an endowment fund 
Endowment funds are gifts that keep giving. With a donation of $25,000 or more, AUArts will establish an endowment fund in the name of your choosing. Awards are granted from the interest earned on your donation, with the principal amount preserved to enable annual disbursements from the fund. 
Support an existing scholarship 
AUArts has many existing scholarships. Your donation will strengthen these awards and our ability to support students pursuing specific creative disciplines. Read more about our scholarships below and reach out to us to learn more. 
For more information on ways to support AUArts, please phone us at 403.284.6238 or email donations@auarts.ca.